What are Control Cables? What are its Applications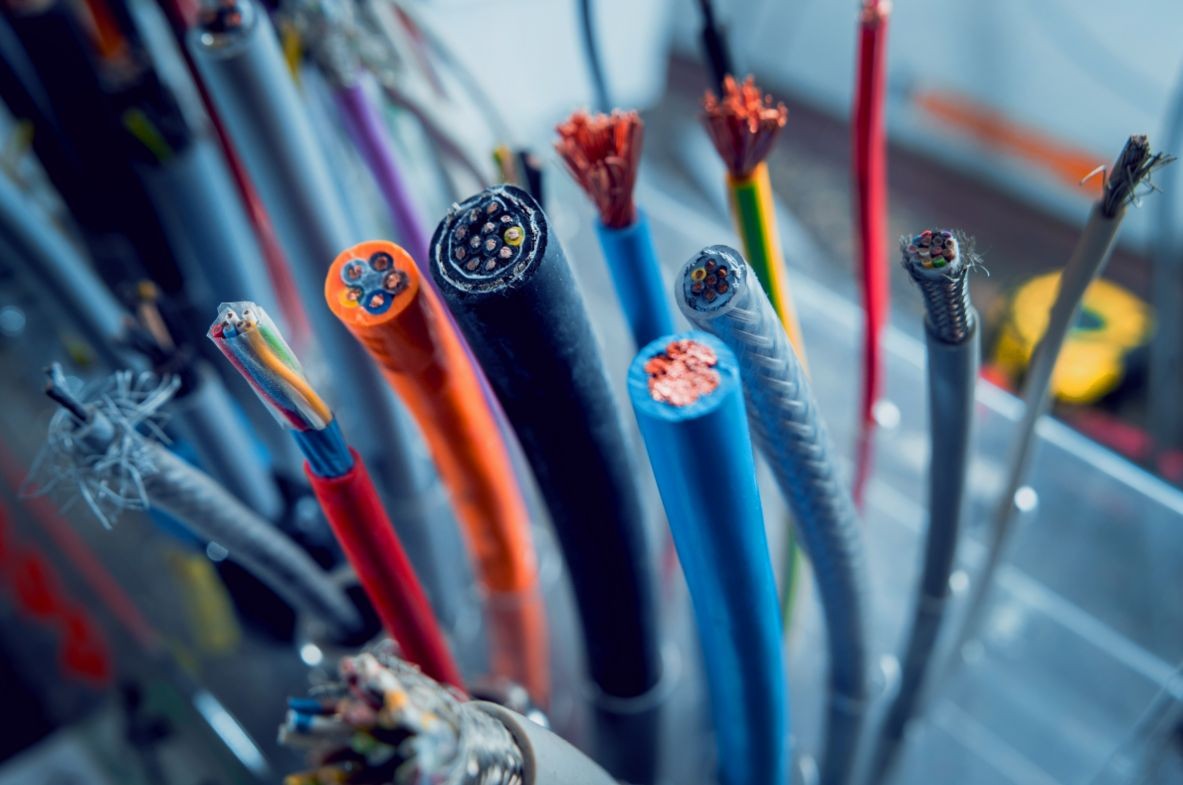 Control cable is the most common component you will come across whilst setting up an electrical, electronic or automated system at your entity. The principal part of the system, the control cables, must be chosen after in-depth analysis and thorough deliberations only.
A prominent member of the family of instrumentation cables, a control cable is ideal for transmitting data and voltage. We will be looking into the characteristics, applications and specifications of control cables in this article.
Norden Communication has been serving clientele with electrical and electronic products and components that are vital for different systems. We have been the one-stop solution for all types of cables, UPS systems, audio systems and whatnot. Our services are not limited to any specific region or a stipulated sector. We have been extending support to clients from the real estate, communication, automation, industrial and utility fields.
We have a widespread presence around the globe, with branches in developing and developed nations. Our meticulous and committed support has been the basic reason for clients returning to us for product and service support.
Let's look into the details of control cables, the applications of control cables and so on.
What is a Control Cable?
Control cables are the lifeline of automated systems, instrumentation, and applications of similar nature. The UL rated control cables are normally covered in sheathings made of Polyvinyl Chloride (PVC) or polyurethane (PUR). The cables are to be flexible enough to enable hassle-free routing and cabling at any location.
The control cables are protected with a foil shield, braid shield or a combination of both. Automated system requirements would need flexible control cables that suit different construction and installation scenarios. The flexibility of the cable would also ensure the faultless functioning of the system.
What are the Applications of Control Cables?
Control cables are used in varying applications in the automation and instrumentation sectors. You must examine the control cables and choose a control cable with technically superior specifications, to receive an error-free performance throughout.
The applications where the control cables can be used include:
Control cables are ideal to be used in the power distribution sector, with the flexibility and performance that offer
Electrical systems with multiple functionalities
Systems that are providing monitor, control, regulation and measurement of technical devices and components
Automated systems
Systems that are installed with multiple inputs and outputs
Norden has been supplying control cables to diverse electrical, electronic, digital and technical sectors for years. We serve small, medium and large entities, industries and commercial businesses. We also offer custom-designed and custom-tailored control cables.
What are the Areas of Use of Control Cables?
Braid shielded, foil shielded, flat and woven control cables are used according to the areas of application. Our wide range of control cables helps in meeting the client criteria. Therefore, we are able to offer an extensive range of cables covering the customer base from a plethora of fields.
The areas where control cables are ideal include:
Production centres
Assembly lines
Automated systems
Robotic technology
Power distribution sphere
What are the Technical Specifications of Control Cables?
The technical specifications of control cables would depend basically on the area of use and application. The common technical specifications of control cables are:
Gauge – From sizes starting from 28 AWG to 2 AWG
Voltage Specifications – 300 V to 600 V
Temperature Limits – Withstanding up to 900 C
You can communicate your purposes and the specifications of the control cables. Our experts can suggest to you the best control cables. The custom-manufactured control cable would be delivered at the scheduled time.
The specifications can be chosen according to the industrial and commercial needs of the customer. Our technical team would extend optimal support in identifying the apt specs based on your inputs. Products of outstanding quality that excel in performance and functionality have been our promises since inception.
What are the Advantages of Control Cables?
Control cables from Norden are manufactured complying with the stringent quality assurance and quality control processes. Aimed to offer service for the predefined time frame, the control cables will perform flawlessly for the entire lifetime.
The advantages of control cables include:
Lightweight
Flexibility to suit any structure
Mechanical efficiency
Useful for multiple sectors
Anti-interference functioning
Prolonged service life
Wear-resistant characteristic
Non-corrosive material
Norden Communication Offers Customized Excellent Quality Control Cables
Norden Communication has been one of the leading companies that offer excellent quality control cables for the past couple of decades. We have a global presence that has been established by offering components, cables and systems of exceptional quality.
We offer control cables for instrumentation and automation needs. The array of control cables from Norden include PVC insulated GSWB, Multimedia Multi-conductor control cables, and PVC insulated TCWB.
Reach out to us for procurement of control cables of different thicknesses and technical specifications. We would manufacture the cables according to your requirements and deliver them to your location. For further queries, contact us now.